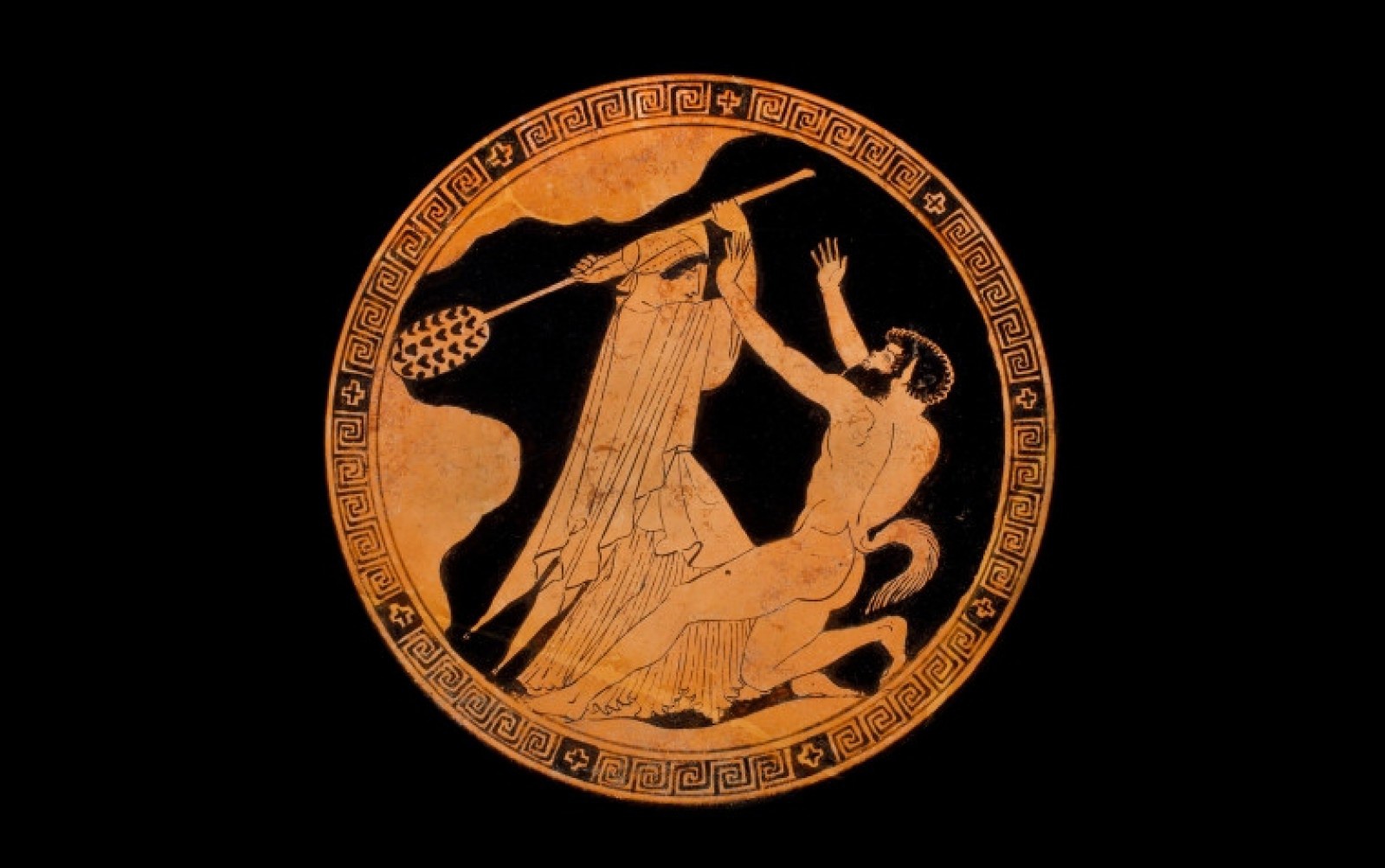 Greek red-figure kylix with Bacchic scenes, by the Oedipus Painter

Sold to an American east coast university art gallery by Charles Ede in 2016

Image 1. Inside a grotto, a maenad forces back the amorous advances of a satyr by striking him with a tall thyrsus which she wields over her head. It seems clear that she has fled from the Dionysiac revels (shown on the exterior of the drinking cup) and sought refuge within the cave, but the satyr has followed her. In a turn of events he is getting the worst of the encounter however. Around the back of the satyr is the inscription ho pais kalos 'the boy is beautiful'.