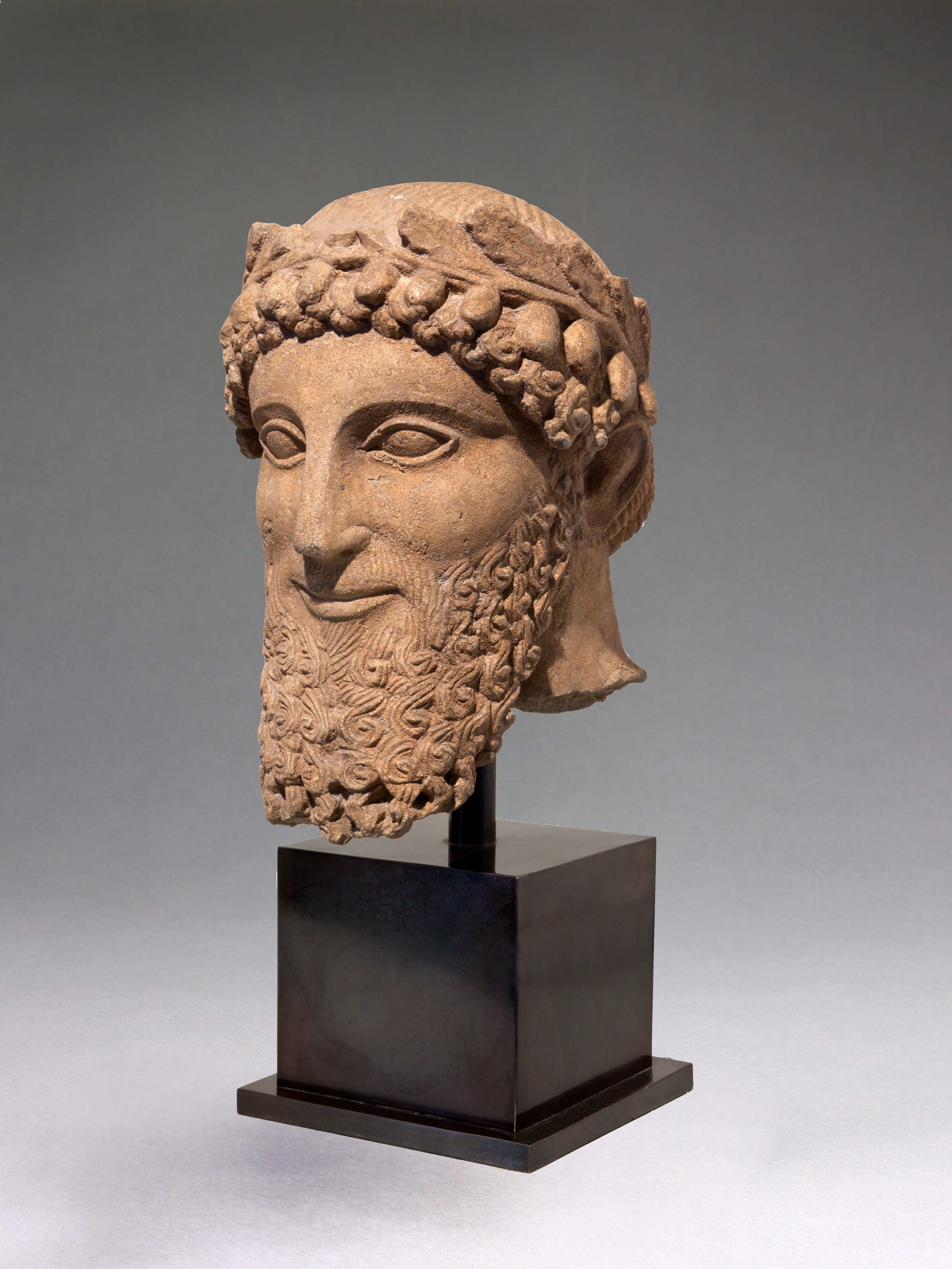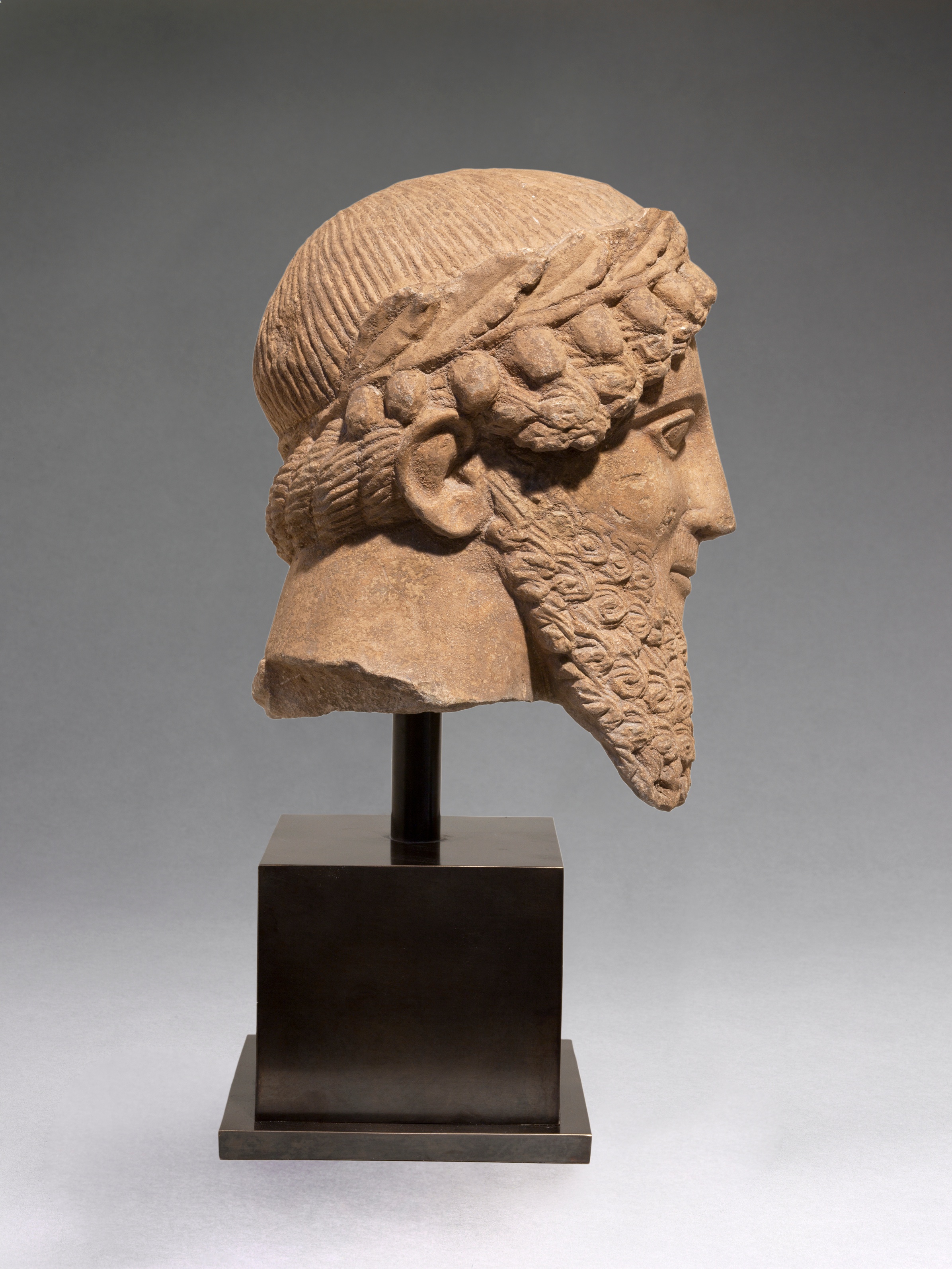 Cypriot head of a bearded male
c.460-450 BC
Height 34cm

Sold to Rijksmuseum van Oudheden, Leiden, in 2013
Provenance: French archaeologist Charles-Jean-Melchior, Vicomte de Vogue (1829-1916) who probably acquired it in 1862.
In 2013 the Rijksmuseum van Oudheden in The Netherlands acquired from us this splendid Cypriot limestone life-sized head. One of the finest examples we've seen on the market, and in near immaculate condition, it comes from a large-scale statue and shows a man wearing a leafy wreath, his delicate smile framed by a long beard of spiralling curls.

It has been suggested that these distinctive heads might represent the Achaemenid rulers of Cyprus. Certainly the treatment of the hair is very reminiscent of Persian work of the period.

As with the head we sold to Rijksmuseum van Oudheden, the example which we have in stock now, pictured below, is blessed by a collection history back to the mid-19th century. It shows a youthful male wearing a conical hat. These small but evocative heads are believed to represent either the donor or the deity whose protection was being sought, and were presented as offerings at divine sanctuaries and temples.

This example was excavated from the Temple at Golgoi, possibly the most famous of Cypriot temple precincts. Its earliest modern owner was Luigi Palma di Cesnola who conducted many digs around the area of Golgoi from 1867-1870, in part with the hopes of finding the ancient temple of Aphrodite. The island of Cyprus was the mythical birthplace of the goddess of love, indeed, the city of Golgoi on Cyprus was named after Golgos, the son of Aphrodite and Adonis.

In 1870 Cesnola found what he was looking for and began to unearth statues of gods, goddesses, priests and heroes. The excavation was privately funded, and subsequently most of the finds ended up in his own collection, much of which was exhibited at the Metropolitan Museum, New York, and formed the core of their Cypriot collection.

This head, published in 1885, is with us now but it could be yours, after all, museum quality isn't just for museums...
Cypriot limestone votive male head
First half of the 5th century BC
Height 14cm
Provenance: Excavated from the temple at Golgoi by Luigi Palma di Cesnola (1832-1904); first American consul to Cyprus, 1865-1876
Metropolitan Museum of Art, New York, USA; acquired from the above December 1872
Cyprus Museum of Jacksonville, North Carolina, USA, acc.no.220