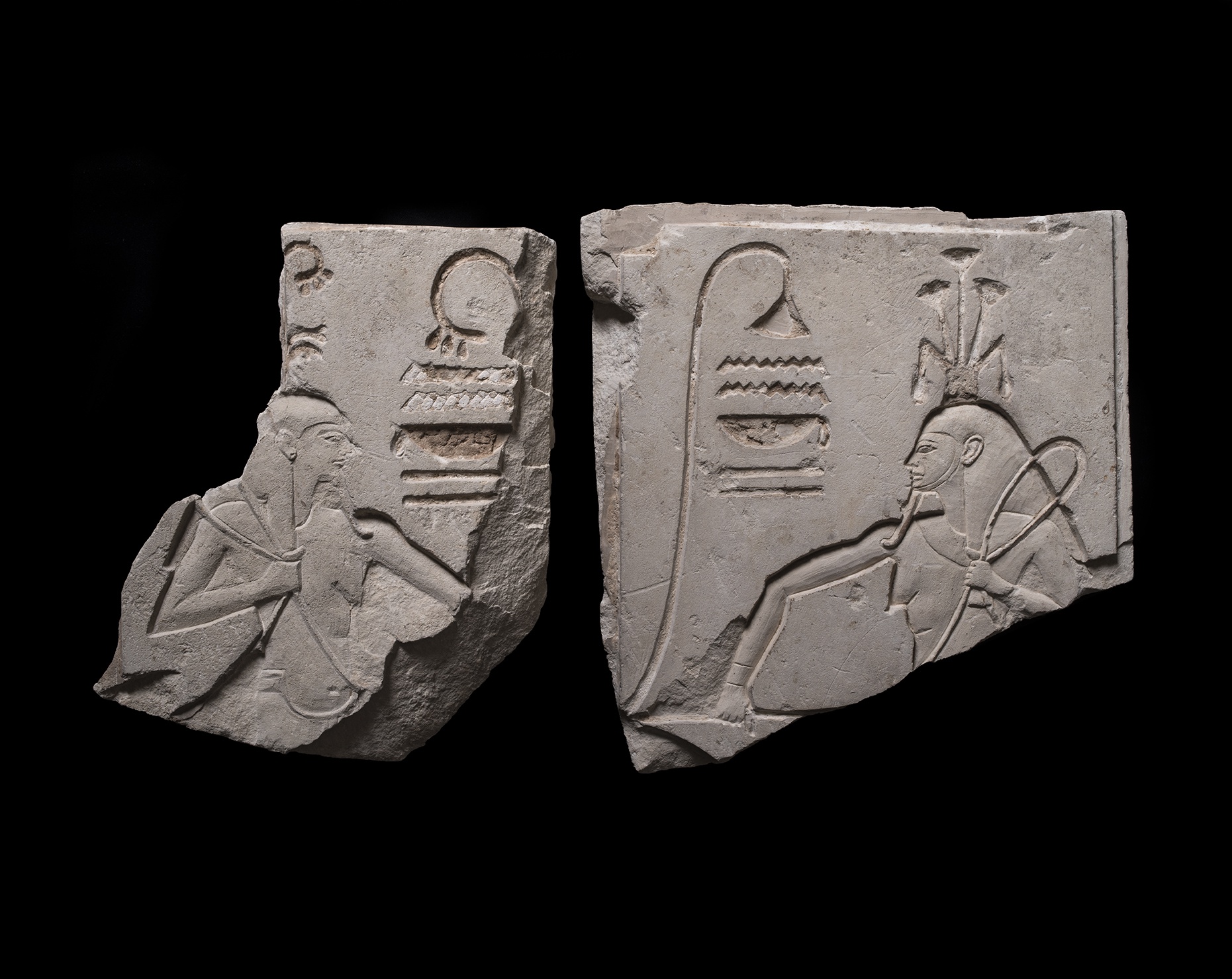 We are divided from each other amidst this pandemic, but here is the Egyptian Nile god Hapi, tying together the plants of Upper and Lower Egypt, uniting the kingdom.
We look forward to Hapi-er times (😉) when we can all come together as a united community.

Two Egyptian relief fragments with Hapi, New Kingdom, 19th-20th Dynasty, reigns of Ramesses II-III, c.1279-1155 BC
Limestone with traces of faience inlay
Dimensions 34.6x29cm and 36.2x34.7cm

Probably Spink, London, UK; mounted in the 1960s
John J. Slocum, (1914-1997), Rhode Island, USA; thence by descent
The majority of Slocum's collection was formed during his service as US cultural attaché to Egypt in the 1960s. Later, he served as Assistant to the Director of The Smithsonian, was appointed to the Presidential Cultural Property Advisory Committee, and was a Trustee Emeritus of the Archaeological Institute of America.