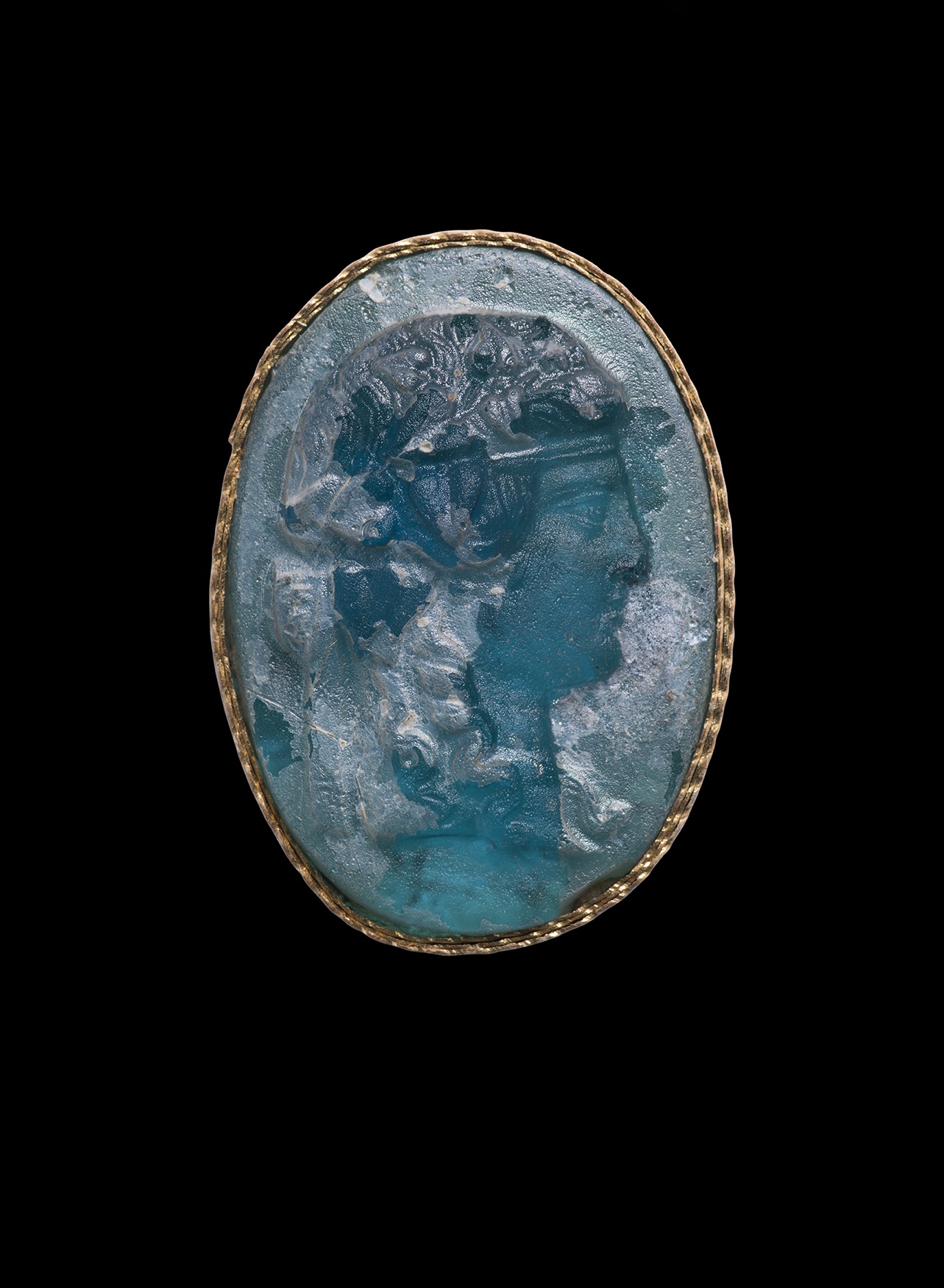 So, how's working from home going? Feeling blue? Got that glazed look? Feeling you're playing a cameo role in the great production called Life?

Then here's the perfect piece for you, and one that offers the 'perfect' antidote too: Bacchus, the Roman version of the Greek god Dionysus, the inventor of wine, and god of revelry and...frenzy. His hair dressed with a wreath of grapes, the cause of the heady mix of delight and chaos.
So, salute yourself at the end of your day with a little wine; raise a glass whilst self isolating but beware the frenzy. #BewareTheSatyrsShouldTheyComeVisit

Roman cameo with profile head of Bacchus
Late 1st century BC
Glass
Height 3.7cm

Provenance: G. Sangiorgi (1886-1965), Rome, Italy

The pressed blue-green glass cameo shows in raised relief the handsome profile head of Bacchus. He has a straight nose, rounded, youthful jawline, long eyebrow and almond-shaped eye. His long, wavy hair is tied in a twisted bun at the nape of his neck, held back from his face by a diadem with fluttering fillets and an ivy wreath with well-defined leaves. Two curled tendrils fall to the right side of his long neck, one to the left. The oval cameo is surrounded by a 19th century card border with a scalloped and gilded upper edge. The surface with a thin, patchy layer of iridescence.

Bacchus, known to the Greeks as Dionysus, was the jovial god of wine. He is often portrayed with the youthful beauty visible in this image, and was much celebrated by the Romans.