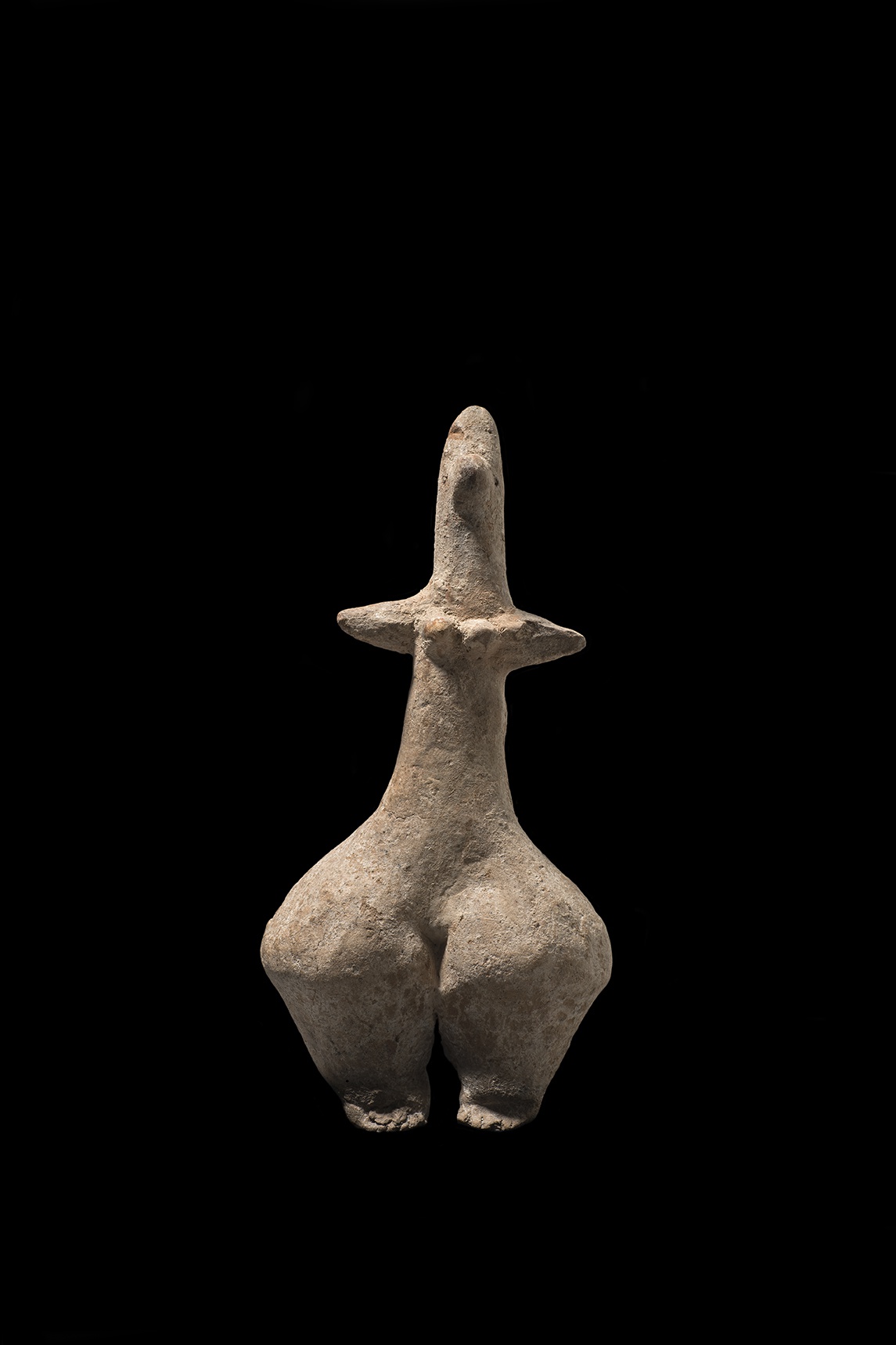 So, after Easter, you're feeling that a surfeit of chocolate may not have been a good thing, but pause for a second and think 'why'? Here's a girl whose hips are really the thing, THE thing, and nearly three millennia down the line we look at her with pleasure and not a small amount of wonder.

Many figures, like this, survive; their purpose unknown, though, for one obvious reason, it is presumed they are connected with fertility.

So if, as Alfred Lord Tennyson tells us, 'In the spring a young man's fancy lightly turns to thoughts of love' perhaps your chocolate enhanced steatopygous hips may be just the thing. After lockdown is relaxed and the dancefloor calls, then, in the immortal words of Groove Armada, I see you baby, shaking that ass...
Amlash steatopygous female statuette
9th-8th century BC
Terracotta
Height 13.9cm

Hand moulded with stylised features. The tall neck and head with a rounded protrusion indicating the nose. Short pointed arms are held perpendicular to the body, next to small pricked breasts. The smooth narrow torso flares to exaggeratedly wide hips and short conical legs. A break across the centre and between the legs.

Private collection, Neuchâtel, Switzerland; acquired July 1966