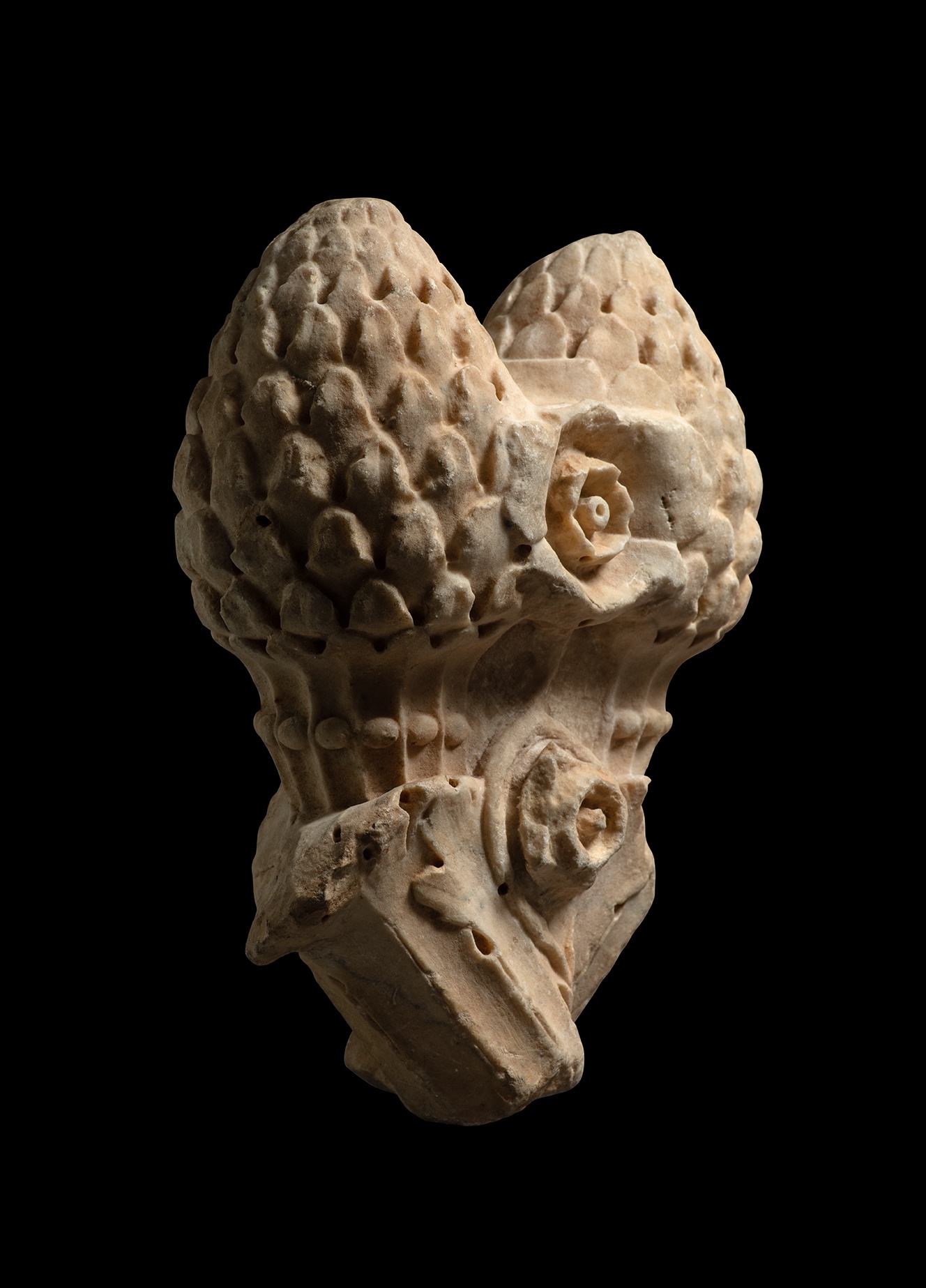 Whilst many of us are finding ourselves working from home, confined to our houses and gardens, and are perhaps lacking the visual and cultural stimulation to which are accustomed, I thought it an apt time to share an object which decorated the villa garden of an ancient Roman. It helped entertain them as they whiled away long, warm afternoons, enjoying the shade provided by tall trees, the cool, misty air emanating from lavish water features, and the aesthetic excitement of the statuary that adorned these areas of luxury and leisure.

Every summer, Rome would all but empty of its aristocracy and bourgeoisie; anyone with a hortus (a garden), would escape to the countryside and indulge in otium (leisure time), sprinkled with a little negotium (business) - the annual 'working from home'. Gardens provided produce for the household, a safe space to wander, and often a literal 'inner sanctum'; the most intimate garden area, the peristyle, being surrounded by the villa's chambers.

Pliny wrote how the horti of the elite should 'rouse feelings of admiration tinged with envy'. The fragment I present to you today would have helped its owner to fulfil this quest. The finial stood atop two tall, twisting acanthus stalks, showing a beautiful marriage between the man-made world and the natural one. The pinecones are themselves decorated by two floral rosettes on either side, and spring out of the spreading acanthus leaves. The sole purpose of such a work of art was to give one's eye pleasure, to illicit admiration at the skills of its creator, and to construct a sense of natural beauty, forever captured, frozen in time by the marble in which is it carved.

1st - 2nd century AD
Dimensions: 22x28x11cm
Provenance: Giorgio Sangiorgi (1886-1965), Rome Italy. Private collection, Monaco; by descent from the above.