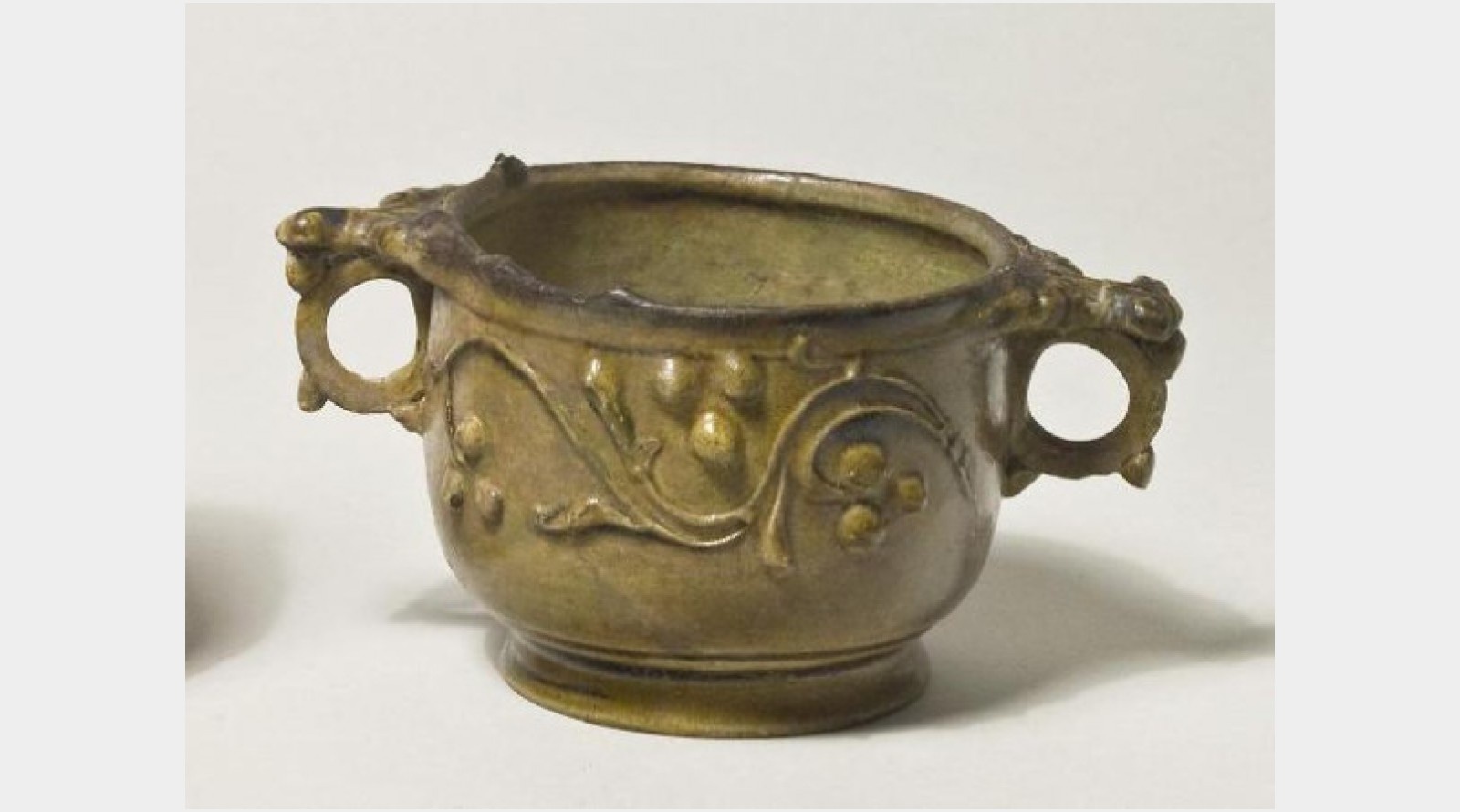 Some 400 years later than the last post is this Skyphus (Roman spelling). Another drinking cup but looking markedly different in colour, decoration and technique. This is now in a museum in Sydney, Australia.

Roman lead glazed scyphus with barbotine decoration,
Asia Minor, c.1st century AD
Terracotta
Width across the handles: 13.3cm

Provenance:
Colonel N. R. Colville, M.C., F.S.A.
Lord Dayton of Corran, London, UK
Charles Ede, London, UK; acquired from the above in 2006

Published:
Sotheby's, Antiquities: The Property of the late Colonel N. R. Colville, M.C., F.S.A. (Sold by Order of the Executors) - Western Asiatic, Egyptian, Irish, European, Greek and Roman Antiquities, (London, 21st April, 1975), lot 281.

Roman scyphus, the surface, both inside and out, covered with yellow-green lead glaze. The barbotine decoration consists of leafy sprays with fruit clusters.