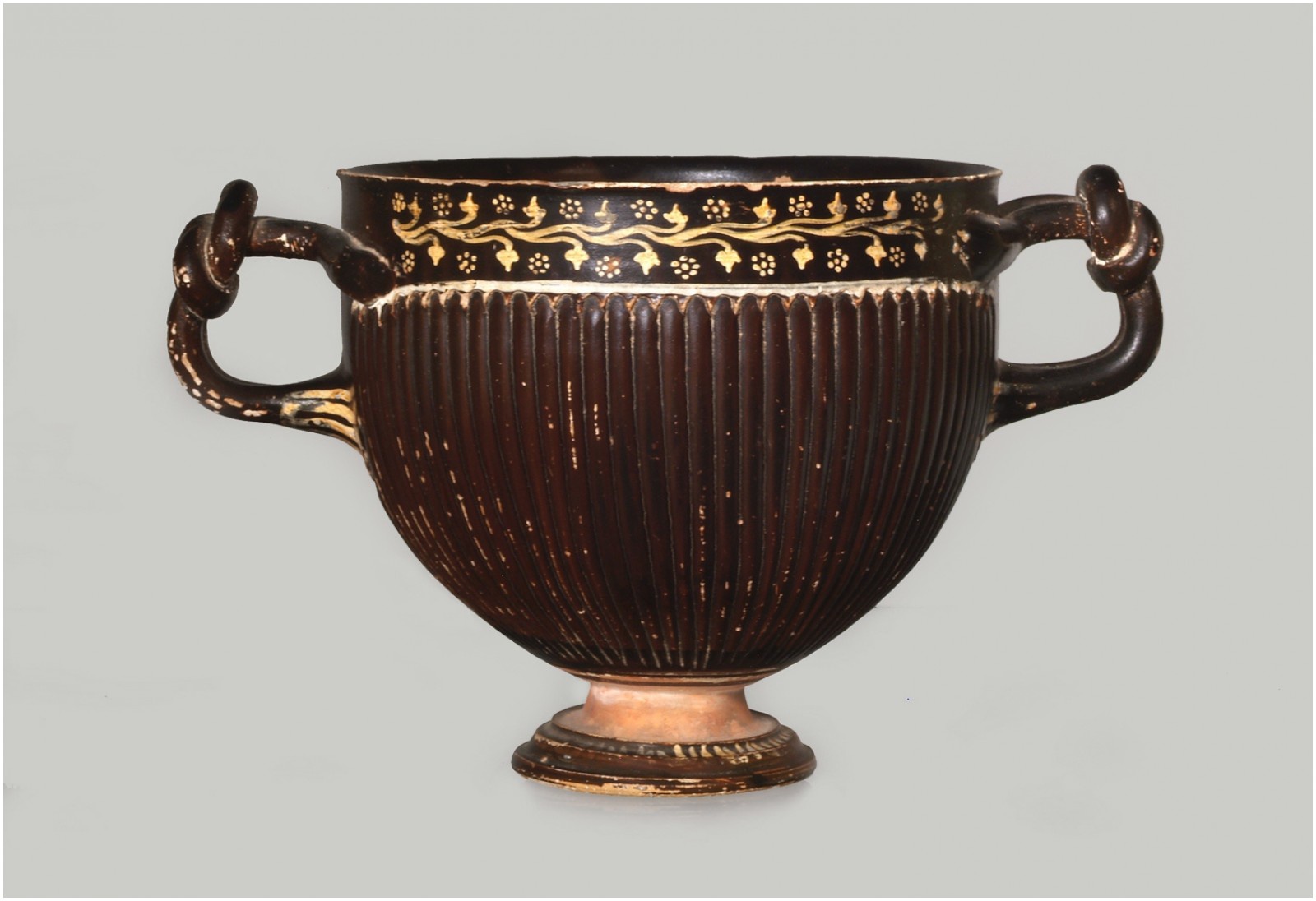 As our American friends recover from Thanksgiving and we start to look toward to a festive Christmas time, I thought it a good moment to feature three drinking vessels from the ancient world which we have sold to museums. First off is this handsome Greek skyphos.

Greek Gnathia Ware skyphos
Apulia, c.310-300 BC
Terracotta
Height 10.8cm
Width across the handles: 17.6cm

Kantharoid skyphos with vertical handles in the form of Herakles' knots. The body is finely ribbed and the plain band below the lip decorated in ivy leaf tendrils interspersed with dotted flower heads.

Provenance:
Private collection, England; acquired from Folio Fine Art in 1966
Museum in Sydney, Australia; acquired from Charles Ede in 2007

Published:
Charles Ede, Greek Pottery, (London, 2007) no.21.