On Monday 8th November, at midday (GMT), we will release the Christmas catalogue 2021.
Over the years a great many of you have delighted in this tradition of ours, and we thank you
for your enduring enthusiasm and interest. One of our longest standing clients, and a consistent
purchaser of objects from our annual catalogue, is The University of Queensland, Australia.
They have kindly written a few words for us which I take great pleasure in sharing with you.
In this article, the RD Milns Antiquities Museum at The University of Queensland reflects on
the history of its long relationship with Charles Ede Ltd of acquiring high quality artefacts for
use in educating university students about the past and our modern relationship to it.
The UQ Antiquities Museum was founded in 1963 and initially purchased many artefacts from
Folio Fine Art, the art branch of the Folio Society which the late Charles Ede had founded in 1947. When, in 1971, the Charles Ede gallery was founded, the Museum continued to work
with them to acquire quality artefacts for its collections. Over the past 50 years, the Museum
has purchased more than 150 artefacts from the gallery. The focus of this relationship has
always been on acquiring high quality artefacts for use in teaching students of Classics and
Ancient History about the past. At the same time, the Museum and Charles Ede have worked
closely together to ensure that artefacts acquired in this way are of the highest standard when it
comes to provenance and the ethical trade in antiquities.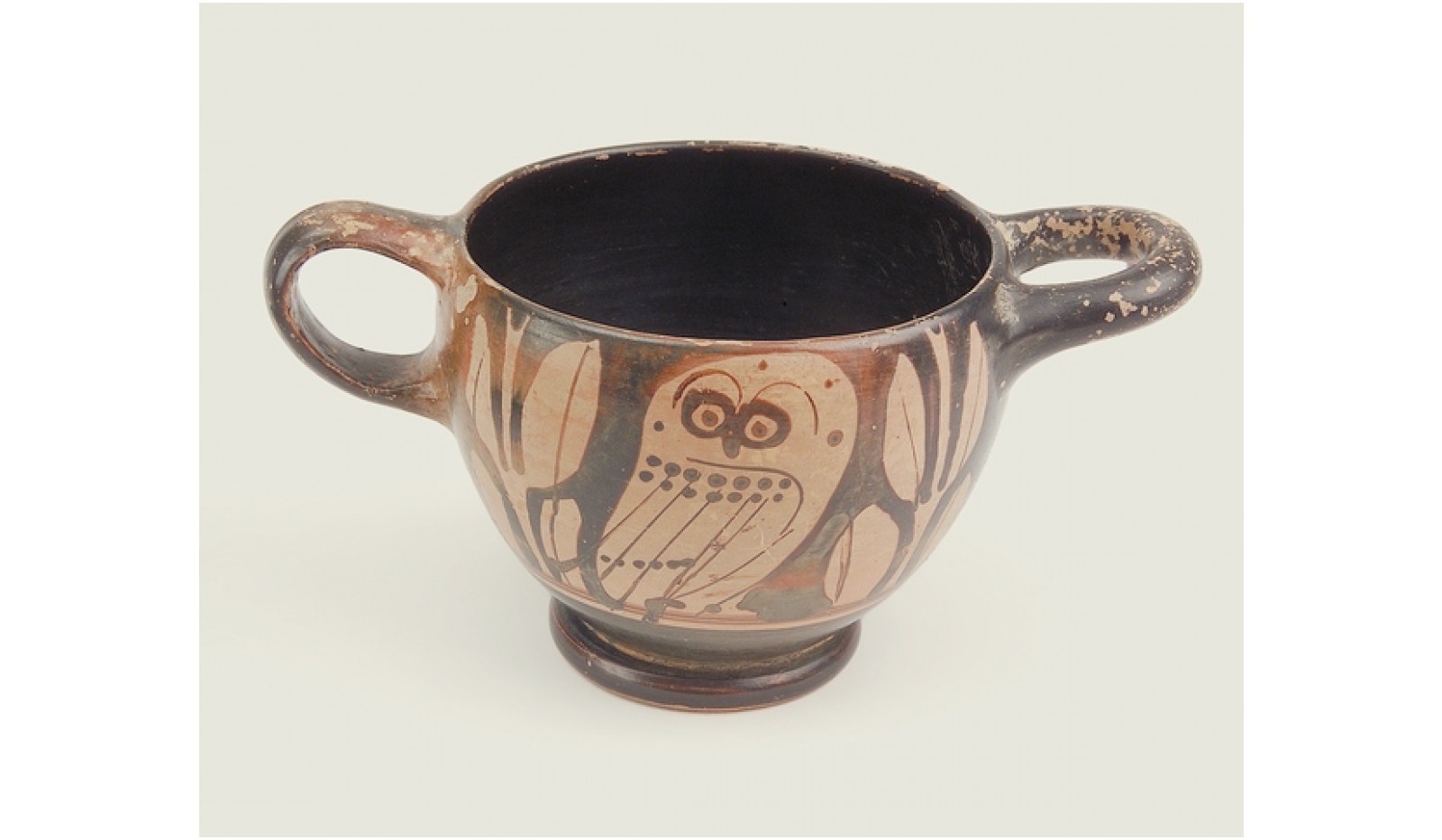 An early and significant acquisition was an Athenian Glaux Skyphos, purchased in 1972 with
funds from the University's Castlehow Bequest. In fact, the skyphos was the first artefact
purchased with this bequest, named after Associate Professor Stanley Castlehow, Lecturer in
Greek language at the University from 1915-1957. Apart from being an excellent teaching
example of the glaux type, and beloved by generations of students and staff at the university, the cup has also entered into the built environment of the university itself. In the University's
historic Great Court, a grotesque of Castlehow appears, sculpted in 1977 by Dr Rhyl Hinwood
AM, holding the very Skyphos purchased from Charles Ede in 1972. In this way the artefact has
entered into the history of the university itself, memorialised in stone.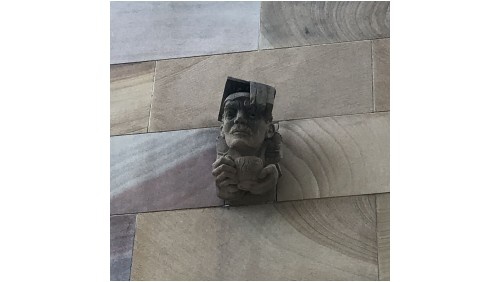 More recently, and with an increased focus on due diligence and the acquisition of
impeccably documented artefacts by collections worldwide, the Museum has worked closely
with Charles Ede to acquire artefacts with strong collecting histories and stories.
One such acquisition is the Tombstone of Theophile, purchased in 2013 to mark the 50th
anniversary of the Museum's foundation. The artefact was first excavated by Mr E Dodwell
from the Piraeus Necropolis in 1805 and published in Dodwell's Classical and Topographical
Tour through Greece in 1819. Subsequently, it passed to the Westport House Collection of the
Marquesses of Sligo in Co. Mayo, Ireland, where it remained until the 1950s. The heavily worn
surface of the tombstone includes a metrical inscription in Greek: "Records of your virtue,
Theophile, will never pass unnoticed, modest and excellent and industrious, possessing every
virtue."