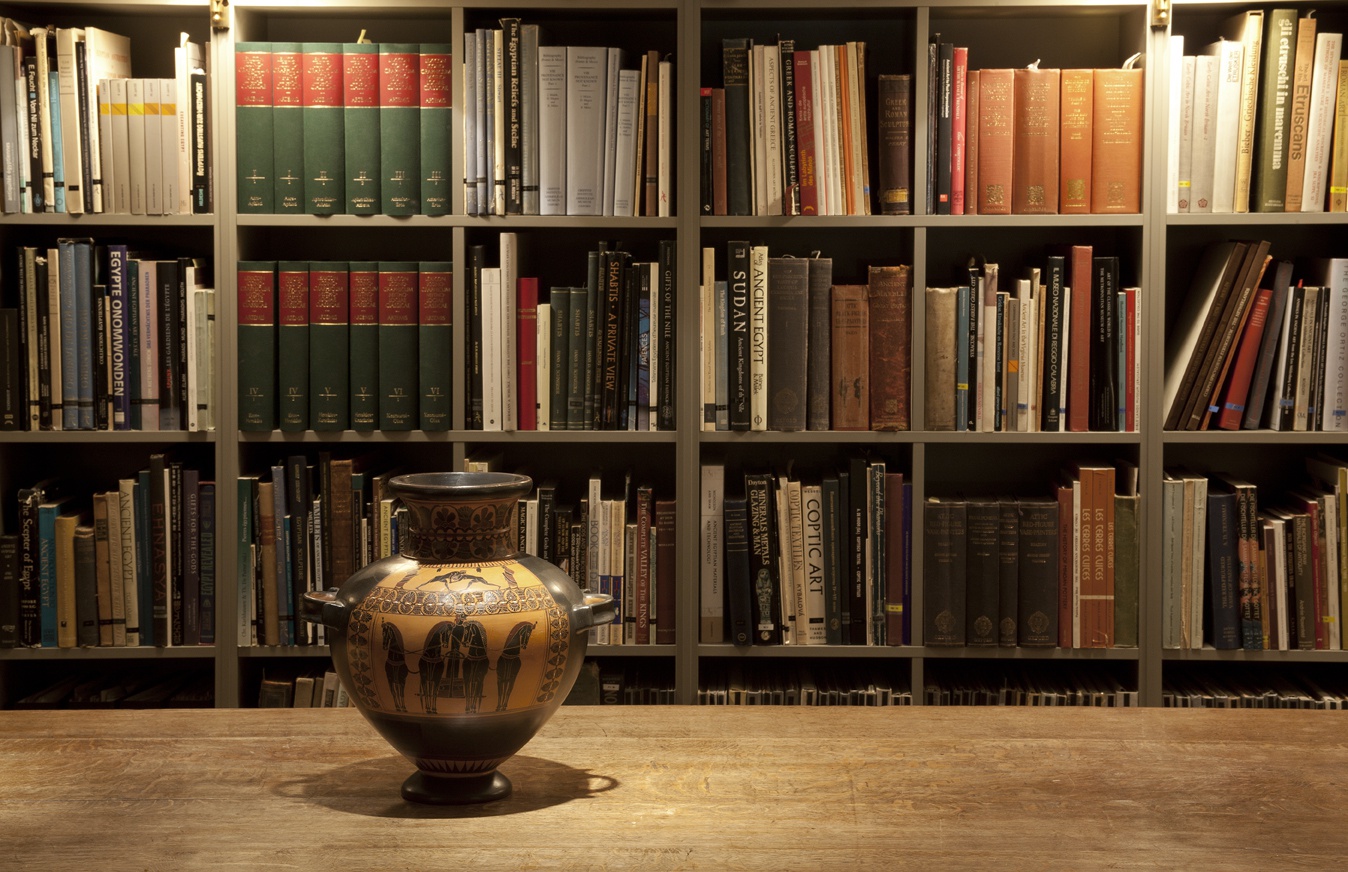 Charles Ede Ltd - A brief history
Charles Ede sold his first antiquity in 1959. Twelve years earlier he had founded The Folio Society. This was (and remains) a publishing business which operated through mail order. Seeking other avenues to use the very large mailing list of the company he created Folio Fine Art, which offered all types of artwork apart from oil paintings but including sculpture, antique maps and fine bindings alongside watercolours, Old Master prints, modern engravings and drawings. Some of the leading London dealers in these areas gained their first experience working for FFA as it was known.
In the summer of 1959 he was trawling through the print dealers in Cecil Court when his eye was drawn to a Roman Red-Gloss Ware bowl marked at 3gns. Assuming it was a reproduction from the price, he was amazed when the shop owner indignantly informed him that it was original. Thus started a love affair with the art and artefacts of the ancient world. So involved did he become with antiquities that he sold Folio in 1971 and set up as a full-time dealer at 37 Brook Street under his own name. His formula was carried over from Folio: initially he produced ten small-format catalogues per year for sale by mail order. Although the gallery was open full time, the catalogue business formed by far the lion's share of the turnover.
In 1975 he was approached by Dent's, the publishers, who commissioned him to write a book. Collecting Antiquities - An Introductory Guide appeared in 1976 and was reprinted twice. Sadly the litho film would not withstand a third reprint and so it remains the only book which covers the whole subject in relation to classical and pre-classical antiquities from the Mediterranean civilizations.
His son James joined him in 1977 and in 1986 was appointed Managing Director. In 1990, following a mammoth battle against redevelopment of the site (which was won, although the victory was Pyrrhic as the business still had to move) we relocated to No. 20 Brook Street. Charles Ede died in 2002, having continued to work until three weeks before his death, and the company has always tried to remain true to his principles of offering provenanced, fully-researched material. Over the years more than 300 catalogues have been published. Although they now appear with less frequency, are in full colour (a change Charles resisted vigorously!) and are in a large format, the gallery has continued to strive to maintain a high level of scholarship. In this we are enormously helped by many academic friends.
The move to Three Kings' Yard in October 2014 has opened a new phase. We look forward to welcoming you there, or to the art fairs which we attend; TEFAF Maastricht in March, Masterpiece London in June, and TEFAF New York in October.